Regular price
Sale price
$60.00 USD
Unit price
per
Sale
Sold out
Regenerate Broken Bonds.
Sub Micron Technology.
Patent Pending.
What is it?
A trial size four-part system of products; Regenerator, Shampoo, Amplifier, and Sustainer that work synergistically to repair and protect your client's hair during lightening, coloring, heat styling, or stand-alone treatments. Want the full size? Full-size Bond Kits are available here.
What does it do?
The Bond Treatment generates and reinforces new bonds in damaged hair fibers throughout every step of your service, from processing to cleansing and conditioning to take-home care. The Uberliss Bond Treatment retains 98% of the hair's elasticity after coloring and lightening services.
Why does it work?
Our Patented Bond Formula contains Glycidoxy Dimethicone, a unique reactive silicone that actively seeks out damaged disulfide bonds and repairs them. This particular ingredient differs from the typical silicones you might find in traditional conditioners and leave-in products. In the lab, The Glycidoxy Dimethicone is emulsified into a Sub-Micron Emulsion, making the formula highly efficient at repairing damaged bonds along the hair shaft. All four products included in The Bond Treatment are formulated with this Patented Technology, ensuring maximum repair and protection throughout every step of your service.
Who is it for?
All hair types! The Uberliss Bond Treatment is compatible with all glazes, glosses, powder lighteners, permanent and demi-permanent colors, and developers. For professional use only. Visit our blog or FAQ for more info.


98% Tensile Strength
with 40 Volume Developer.
Best in Market Performance.


The Uberliss Bond Treatment outperforms EVERY MAJOR Bond Builder tested over and over and over again. DON'T BELIEVE THE HYPE.
Bis-aminopropyl Diglycol Dimaleate FREE.
This compound doesn't crosslink well or increase tensile strength. Prolonged usage also leads to buildup and proteinization of hair. Not a problem with our system. We don't use Bis-aminopropyl Diglycol Dimaleate in any of our systems.
Maleic Acid FREE. Our formula is safe and gentle.
NO Interference with Developer.
Bis-aminopropyl Diglycol Dimaleate systems all interfere with the Developer, despite what manufacturers claim in their instructions. In order to correctly lift, you must increase developer since Bis-aminopropyl Diglycol Dimaleate retards the effects of the Lightener & Developer, leading to more unnecessary damage by using a higher volume developer to counteract the effects. Not an issue with our System.
NO Need to Increase Processing Time.
NO Need to Bump Developer.
A MUST add for Blonde or Balayage Clients.
Safely bleach hair without worry 
Creates crosslinks to generate new bonds in damaged hair fibers during color processing and lightening. Contains the highest concentration of our patent-pending reactive sub-micron materials that actively seek out broken disulfide bonds to crosslink with. Retain up to 98% Tensile Strength when using 40 volume developer and powder lightener. Perfect for damaged hair as a Standalone treatment (tensile strength jumps from 80% to 110%). No need for extra developer or extra processing time. Bis-aminopropyl Diglycol Dimaleate Free. Maleic Acid Free.
Carefully selected Sulfate free surfactants to cleanse hair after lightening. Ensures newly created bonds are preserved. Most competitive treatments ignorantly advise stylists to use "any Sulfate Free" shampoo to cleanse. The type of Sulfate Free Shampoo MATTERS. Bond Shampoo also normalizes pH of Hair & Scalp after applying Lightener, unlike most Bond Treatments. The ONLY Professional System designed for optimal results, from start to finish. Using the wrong Shampoo after can waste all of your effort and gains from Step 1.
Reinforces the newly formed bonds.  Normalizes pH of Hair & Scalp after Lightener application. Cream-based conditioner that contains the active compound featured in Bond Regenerator.  Reduces hair porosity and eliminates combing damage. The ONLY system designed to increase tensile strength, reduce porosity and pH, and improve elasticity. From START to FINISH.
Strengthens bonds created during Step 1. Keeps the hair healthy and strong. Increases fiber elasticity. Perfect for salon retail. Use once a week for 10 minutes or more.Bis-aminopropyl Diglycol Dimaleate FREE. No need to worry about over-use. Maleic Acid FREE. Safe and gentle formula. Doesn't coat hair. A MUST USE product for Blondes, Balayage, or for anyone with damaged hair. INSTANT Results and Improvement.
Read the FAQ for answers to common questions about The Bond Treatment.
Visit our salon locator to find an Uberliss salon near you.
#uberliss bond treatment on instagram
Ingredients

Aqua/Water/Eau, Aloe Barbadensis Leaf Juice, Cocos Nucifera (Coconut) Oil, Cetyl Esters, Cetyl Alcohol, Quaternium-91, Cetearyl Alcohol, Glycidoxy Dimethicone, Glycerin, Butyrospermum Parkii (Shea) Butter, Mangifera Indica (Mango) Seed Butter, Cetrimonium Methosulfate, Tocopheryl Acetate, Polyacrylamide, Panthenol, Caprylyl Glycol, Propoxytetramethyl Piperidinyl Dimethicone, Sodium Benzoate, Polysorbate 80, Dicetyl Phosphate, Ceteth-10 Phosphate , Phenoxyethanol, Benzyl Alcohol, Fragrance/Parfum, Basic Blue 99 (CI56059), Basic Red 51, Ext. D&C Violet No.2 (CI 60730)
How to use

Refer to instruction sheet.
Shipping

All orders have a 1-2 business day lead time upon receipt of order.

Orders placed on weekends or during aholiday or promotion will have an approximate lead time of 3-8 business days
upon receipt of order.

The selected shipping method applies after order has shipped.

We cannot edit or make address changes once orders have been made.

Once your order leaves our warehouse, you will receive notifications from Uberliss
with your tracking number. You can track your order through the provider up until delivery.
Return policy

All Sales are Final.

No address changes after checkout. 
View full details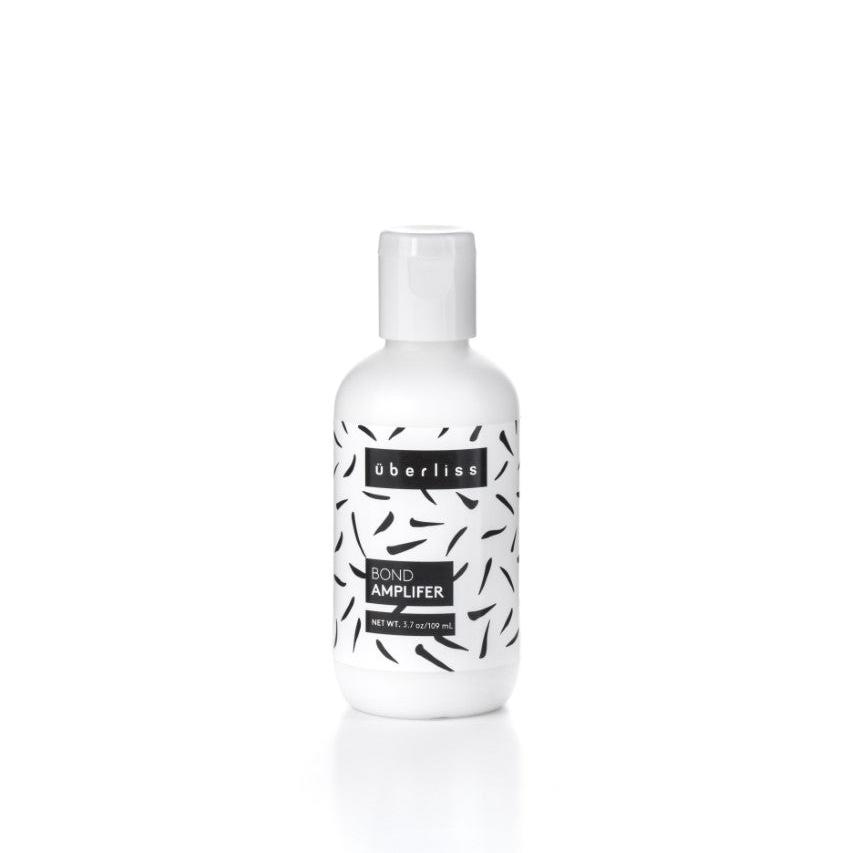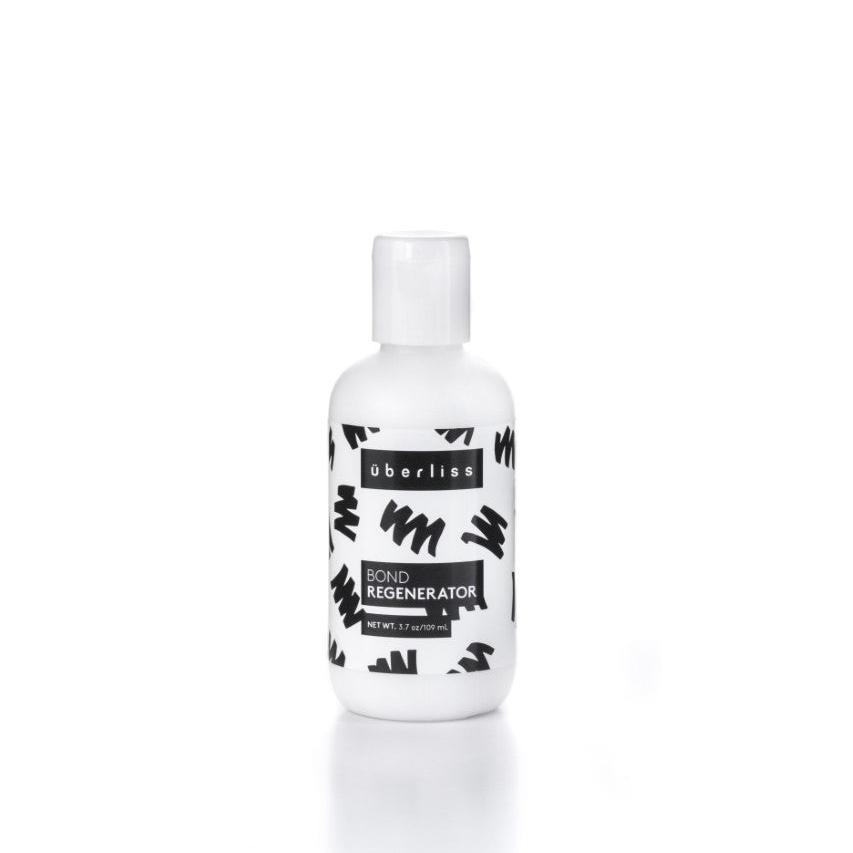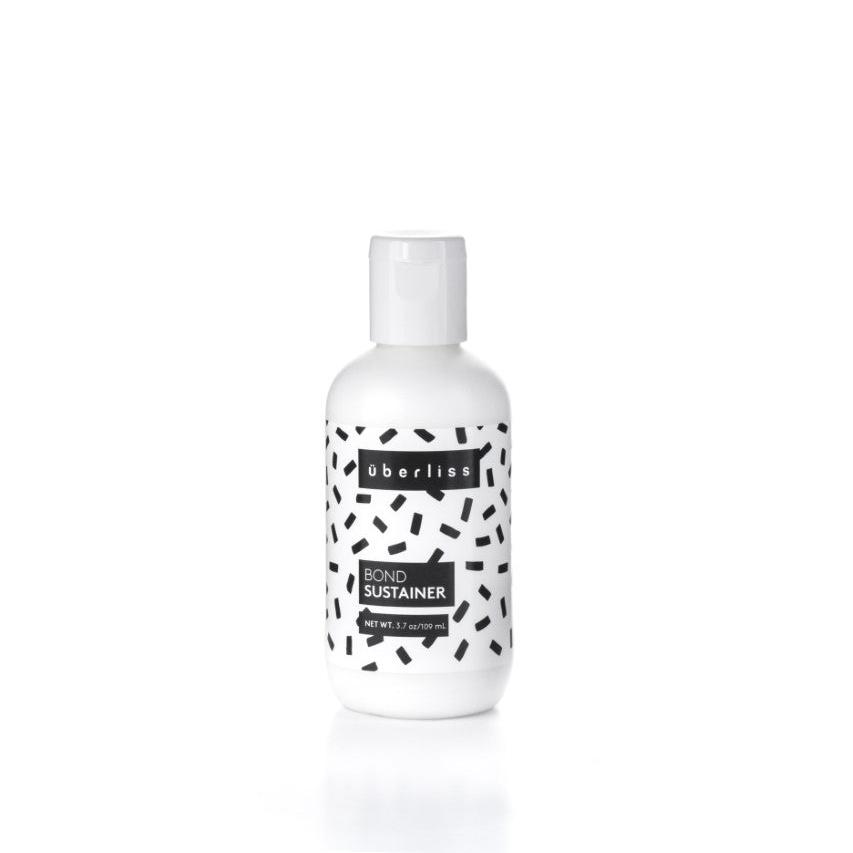 Customer Reviews
11/16/2019
Jade R.

United States
02/13/2023
CRYSTAL J.

United States
The BEST out there!
I've tried at least five different kinds of bonding treatments and this one is by far superior! I've been able to lift my clients hair without compromising the strength of my product or the integrity of the hair. My clients blonde hair has so much shine and softness compared to other brands.
02/13/2023
Julianna N.

United States
Uberliss
Amazing my favorite product
11/01/2022
Emilia L.

United States
Great First Impression!
My friend stylist applied the treatment to my hair. She was very impressed. She too plans to purchase or have purchased the Uberliss Bond Treatment for her clients. However I am biased because I love the Avlon products line. I have been a fan/customer since the late 1990's. Great First Impression for both of us with the bond treatment as well!